ScoutJourney
---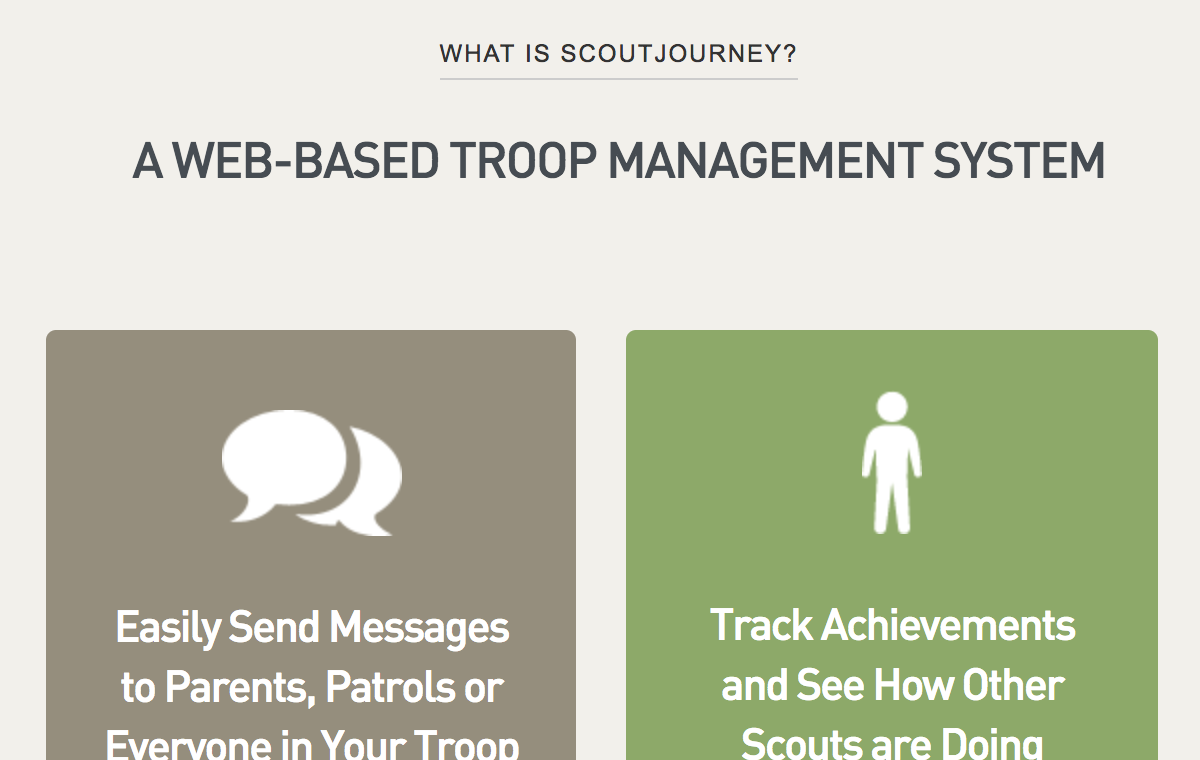 ScoutJourney is a scouting parent's best friend. It makes organizing and communicating with the pack a snap! ScoutJourney has an assortment of interactive tools, including event calendars, timelines with current announcements, scout achievement tracking, and messages from pack leaders and parents. Whether you are coordinating a campout, helping your Cub Scout earn a beltloop or just scheduling a meeting, ScoutJourney will light the way.
Responsibilities included:
Architecture.
Server configuration, maintenance, and deployment.
Backend development, with over 15 Django apps in the project including Stripe payments, RESTful APIs, and file management.
Frontend development, from client-side form validation to AJAX views.
Skills: Apache, CSS, Django, HTML, Javascript, jQuery, Linux, MySQL, Python, Tastypie, WebFaction
Close